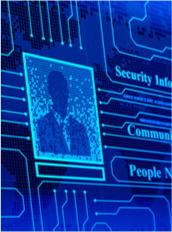 The California Israel Chamber of Commerce's (CICC) Cyber Security committee serves as a focal point for thought-leadership, strategic business development, and investment activities supporting the IT security industry.
The Cyber Security Committee is led by recognized leaders from large security companies and investment firms. The forum develops programs and events that educate, connect, promote, and ultimately generate new business and investment opportunities for the benefits of the CICC members.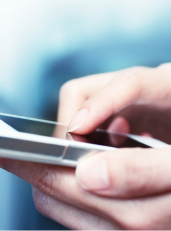 The Mobile and Internet Committee is a vital industry forum with a goal of expanding the business ties between California and Israel in the Mobile & Internet sector. The forum educates communities (in Israel and CA) about trends and opportunities in the Mobile and Internet fields, such as new technologies, business models, investment trends, merger and acquisition trends, public markets, industry challenges and opportunities, management and strategic partnerships.
The forum also assists Israeli entrepreneurs to meet top industry leaders, connect with investors and strategic partners, and help facilitate further development of innovative products.
One of the programs that the MIC offers is a mentorship program to benefit other CICC members that are part of the Mobile & Internet domain. The Committee members support the innovative technology companies by sharing their knowledge , providing advice, and lending their expertise.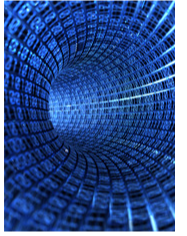 The Big Data, SaaS & Cloud Committee provides a platform that is dedicated to establishing programs focused on trends, case studies, educational sessions to advance the Big Data/Cloud field and the opportunities that "Big Data" brings, stimulate business innovation and entrepreneurship in both communities.
The committee is comprised of a diverse group of leading experts, visionaries and executives from business and industry-leading Big Data, SaaS and Cloud companies.
As Big data often gets linked to mobile, Medtech and Cyber security industries, this committee cooperates and join forces with other committees in the CICC.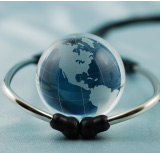 The MedTech committee of the California Israel Chamber of Commerce (CICC) is comprised of CICC professional members, and experts in the field of healthcare including areas such as Medical Device, Digital Health and Life Science.
The committee members are situated in both Israel and California, and work collaboratively to develop and drive comprehensive programs. These programs promote and enhance entrepreneurship and innovation within Israeli medical technology fields, help the involved companies further their global expansion. This also allows for additional development of innovative MedTech products, while assisting investors and corporations in California to identify strategic partners and ventures.
The committee members leverage their expertise and the broad and dynamic network of the CICC organization. This allows them to reach hospitals, companies, executive leaders and investors, and they are able to educate and advise companies with information including up-to-date trends in the healthcare field such as regulations, reimbursements, market challenges and opportunities, strategic partnerships and new tax laws.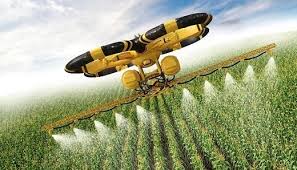 The Ag-tech committee is comprised of representatives in fields related to crop growing, packing, agricultural products, supply chains, produce purchasers and other industry challenges specific to this geographic location.